Home » Mechanical Design Services »
Automobile Design Services
KKR BOSE DESIGN Services have established a stellar reputation by offering top-notch quality car design services in India. We have in place the best automotive practices and work with a team of highly-talented, qualified and certified automotive designers and engineers. By following tried and tested methods, we aim to bring experience, expertise and insight in the management of knowledge and program. We have a diverse portfolio showcasing the projects that we have successfully completed pertaining to diverse industries, such as passenger cars, motorbikes, off-road vehicles and heavy land vehicles, along with tractors. We deduce the knowledge earned and apply it to the design of personalized chassis and frames, individual automotive components, as well as, redesign the engine and subsystems, such as superchargers and turbo-chargers.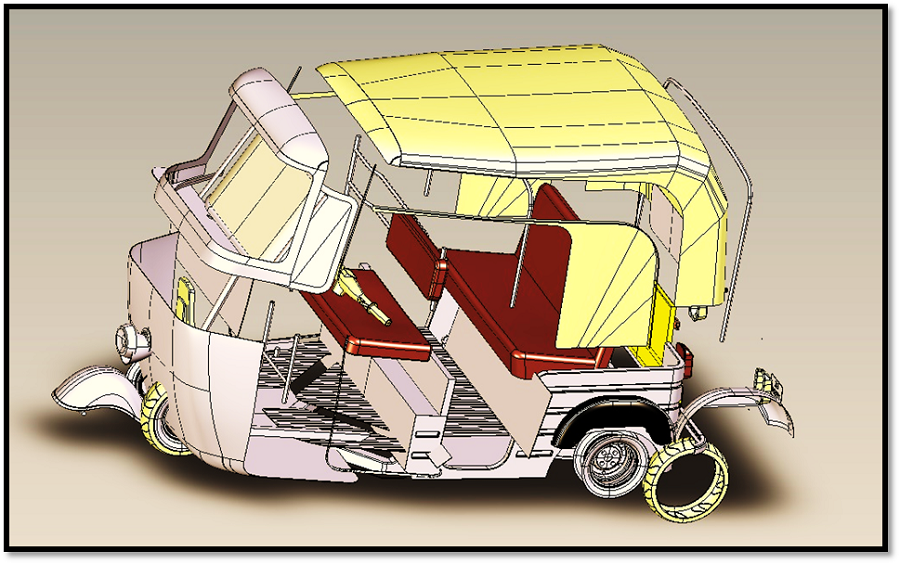 The automobile is one of the most complicated and longest product life cycle and we aim to simply and quicken the process. As one of the leading automotive design companies in Pune, we offer an extensive range of service that encompass all the elements of initial market research to design specifications, prototyping phase and complete 3D digital model.
Thanks to the backup and support of our dedicated team of automotive design engineer, we can focus on providing high-quality designs and fulfilling stringent requirements. When you are on the lookout for automotive design companies in Mumbai, KKR BOSE DESIGN Services is worth considering. The car design services offered by us are flawless and our professionals will be with you at every step of the way. Call us, today!